Blockchain, tokens, cryptocurrencies, and other forms of internet money is the topic that everyone in tech is talking about. If you are not reading about cryptocurrencies, watching videos about them, or talking with your friends about them while drinking coffee.
Well, you are not alone — everyone from cryptocurrency speculators to merely curious people are going on messaging apps to have some crypto chats.
Most used messaging apps must have end-to-end encryption. This is a must-have for apps to gather crypto enthusiasts to have crypto chats.
Why is end-to-end encryption important?
Well, the main reason is that without end-to-end encryption, your conversations would most likely end up in the hands of hackers.
What end-to-end encryption does is, it encrypts communications so it would make information unattainable to third parties. So when two or more devices talk through an app that has end-to-end encryption, the data will be sent using a secret code, unlike using just plain text. As a result, only the parties communicating can see the messages.
All the data is protected against surveillance, tampering, and hackers while it is sent and stored. The encryption key is saved locally for better security.
And one of the most favorite messaging apps amongst the crypto enthusiasts to use for crypto chats and that also uses end-to-end encryption is certainly Telegram!
Telegram
Even next to Twitter, Facebook, and WhatsApp, Telegram became a fan favorite amongst cryptocurrency developers, traders, enthusiasts.
Now, what are the reasons that made Telegram a favorite for crypto chats? I will give you some of them.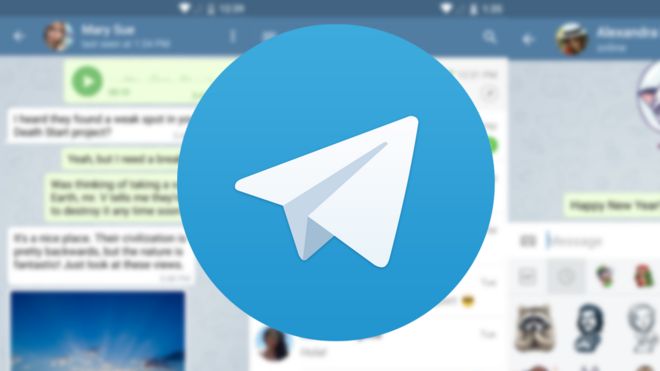 Privacy
Telegram is favorite for crypto chats thanks to it being more private than other messaging apps.
Users that chose to use Telegram's end-to-end encryption will have total privacy in there crypto chats. So governments, regulators, or other people can't access any of the users private crypto chats. Also, since cryptocurrencies exist in a delicate legal situation in several countries, privacy can be an essential factor.
For that reason, Telegram can prove to be the best option in those kinds of countries, where governments can obstruct operations of favorite messaging apps. As a result, traders in those countries would turn to Telegram.
Telegram can be used on multiple platforms
With Telegram can have crypto chats on more than one platform; meaning that they can use its services on either a mobile device or a computer or a laptop. Unlike WhatsApp which can be used only on the mobile device and in order to use it on your computer, you have to sync it with your mobile device.
Ongoing crypto chats on Telegram can sync on different platforms. That means that you can begin crypto chats on one device and finish them on another.
Also, Telegram doesn't require a mobile number to create a profile like other apps. It relies on public usernames, which makes it easier for users to add one another.
Telegram Channels
Since Telegram supports automated bots and RSS services, cryptocurrency traders, news sites, and others have started to create broadcast groups to share news to Telegram users quicker.
Telegram super groups can have up to a hundred thousand users at the same time; Telegram Channels can have an infinite number of users. Addition to that, Telegram Channels allows brands to rise faster in crypto circles.
Telegram bots
They remained committed to the development of their bot services. Developers can leverage Telegram's API and documentation to create their own bots that have access to third-party libraries.
Some traders have used this feature to create price bots, and that can automatically feed timely price updates directly to their crypto chats. Also, besides feeding price information, users have created bots that can post price updates at significant milestones or margins.
Top 5 crypto Telegram channels
Number of Subscribers: 1,300.
Focus/Description: Cryptocurrency, Blockchain, the Market, and ICOs.
Post Rate: 4-5 times a week.
Of course, this list couldn't start without our Telegram channel in first place. On Finsof.net channel you will get content related to any relevant crypto news in one place. You will know what new is happening with cryptocurrencies, the blockchain, on the market and ICOs.
Number of subscribers: 81,600.
Focus/Description: Fintech, Blockchain, and Cryptocurrencies. As well as providing analysis on the future of money.
Post Rate: more than 10 per day.
Cointelegraph is one of the most popular and trusted cryptocurrency broadcasting in the crypto chats. They provide content such as latest news, market analysis, etc. Cointelegraph uses material from its online platform, and shares it on their Telegram channel. They also have a Spanish Telegram channel, for Spanish speakers in the crypto chats.
Number of Members: 12,640
Focus/Description: Cryptocurrency, Blockchain technology, and the Market.
Post Rate: more than 8 per day.
Bitcoinist is another well-known cryptocurrency publication in the crypto chats, and that makes it another dependable source from which you can receive information about cryptocurrency and blockchain technology. The Bitcoinist Telegram channel also takes content from its website and shares it to their followers on Telegram.
Number of Members: 18,000
Focus/Description: Cryptocurrency trading.
Fourth on this list is WhalePool. This is group focuses specifically on cryptocurrency trading related crypto chats. Trading digital assets have a major role in this community, so if you want to connect with other traders, than WhalePool is a place for that. Discussions in the group can be really helpful when navigating through this young market.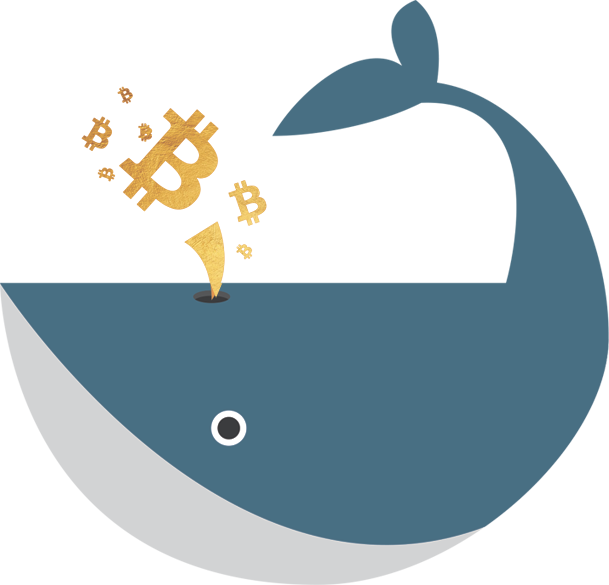 Number of Subscribers: 2.710.
Focus/Description: Beginner-friendly Telegram group.
The Bad Crypto Podcast is a popular crypto-podcast hosted by Travis Wright and Joel Comm. Bad Crypto is a podcast for beginners. It is designed to teach newcomers about anything they need to know about cryptocurrency and blockchain. The Bad Crypto Podcast Telegram group focuses as a place where beginners can ask questions and get answers.
Crypto chats can be a powerful tool for either beginners or pros in the crypto world. You can get information about anything related to cryptocurrencies, the blockchain, and many more things. So you can get news fast I must recommend you to hop on our Finsof.net Telegram channel. On the channel, you will get all the news that you will ever need. So what are you waiting for?