Last night a man died. His name was Ermias Davidson Asghedom, but he was known for his stage name Nipsey Hussle. It is sad that we are talking about him after his death. However, it is better now than never. This man had a significant impact on the world of cryptocurrency. Nipsey Hussle was willing to share his knowledge of crypto with the world; not so many people would do that. So, I am writing this article for the memory of Nipsey Hussle and his contribution to the world of cryptocurrency.
The Story of Nipsey Hussle
Nipsey Hussle born on August 15th, 1985, was a Grammy-nominated rap artist, entrepreneur and community philanthropist. He was universally respected in the hip-hop world, not only for his musical achievements but for his hustle ethic. Nipsey managed to rise from a hostile environment that engulfs so many people, to become the man that is loved by his peers, and one of the most inspirational figures within the hip-hop culture.
He used his street hustle and entrepreneurial drive to rise above his circumstances and become an entrepreneur. Recently he became a real-estate mogul, and an idea of Marathon store came to life when he bought the strip mall on West Slauson Avenue. With that, he wanted to bring something back to his community.
At a time when the music industry wanted artists to give their music away for free, Nipsey didn't comply. With his music and marketing skills, he managed to win over many people, and one of them was none other than Jay-Z. He was so impressed with Nipsey that he decided to buy 100 copies. When Nipsey chose to work with a major label, it would be by his terms. The term was that it was done in a partnership with his independent label, All Money In.
In 2018, Nipsey Hussle earned a Grammy nomination for the best rap album. Victory Lap featured artists like YG, Kendrick Lamar, Puff Daddy, and Marsha Ambrosius. That was his official major-label debut.
Nipsey Hussle crypto story
Nipsey Hussle crypto interest started in 2013 after Complex wrote an article that said that he was one of the top 25 underperforming artists. He was so offended that he decided to respond to them. This prompted the owner of Complex, Marc Ecko, to invite him to talk. That's when Marc Ecko told him about Bitcoin. So, Nipsey decides to look into Bitcoin, and what he found was that this made perfect sense for him.
After the crypto boom in 2017, Nipsey Hussle crypto interest started to grow even further. He believed, that when retail accepts cryptos as a form of payment that is when the real expansion happens.
The resistance that cryptocurrencies have to overcome was purely political, he believed. The reason was that cryptocurrencies weren't connected to central banks, which means that they weren't regulated. The people in power could not control them.
The prices of cryptocurrencies are volatile, and that much is true. However, Nipsey Hussle had a great thought about this. It is that you have to watch something over time. Everything needs time to flourish. Bitcoin is still relatively new, imagine how young the rest of the cryptos are. Nipsey agreed with the critics that you have to be careful. However, it made perfect sense to him that there should be an unregulated peer-to-peer currency that people can use, without the central bank controlling it.
I personally like his advice for beginners in crypto: "Just educate yourself. Do your research, your due diligence. It'll take a week, and you'll be able to absorb the majority of the important information. It's not a hard concept to understand. If you can understand supply and demand, if you can understand throwing out free music and monetizing via the tour, you can understand cryptocurrency".
This advice is true! Cryptocurrencies are not a difficult concept. Anybody can educate themselves about anything in this internet era we live in. So, if you are interested in cryptos, why not go for it?
Nipsey Hussle and Follow Coin
Follow coin is a new wave of cryptocurrency and blockchain technology. The main focus of this is to divide the gap between the long-time crypto investors and crypto beginners.
And this is the company that Nipsey Hussle chose to invest in. What he wanted with this company, was to bring understanding and trustworthy advice for beginners that want to get into the crypto world. With the Follow Coin app, you will get help from the most prominent cryptocurrency traders and where they can make trades. How Nipsey described was like this: "It's like if Warren Buffet got on Twitter every morning and said, I'm about to buy Gillette stocks."
Also, Nipseys reason in getting involved was, that he didn't want the hip-hop world to be left out. He believed, that it was important that he would be included as an entrepreneur and to be the voice to bring it to the hip-hop culture. So, people with resources and assets can get involved.
Follow Coin The Company
The company, based in Amsterdam, has released its first product the Followcoin at the end of 2017. The release happened after initial funding that they received at that time.
Follow Coin as a company, is trying to develop their knowledge in cryptos and also, to make a name for themselves in the crypto community.
They have worked on their rebranding and improving their White Paper, and after their first ICO and app launch are working on Follow Coin 2.0.
Also, they have something called "The Follow Coin Academy". That is a place for beginners to learn more about cryptocurrencies. The Follow Coin Academy has three levels: Beginner, Intermediate and Expert. They will provide the information that you need according to your level.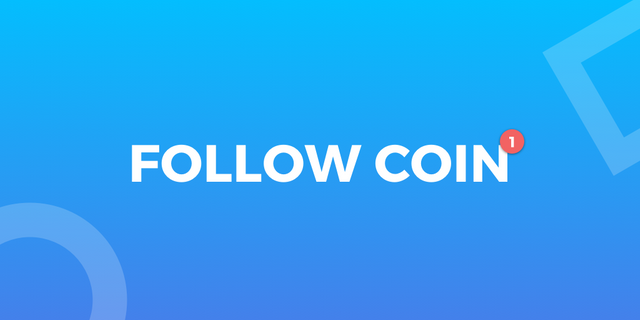 Follow Coin Token
The Follow Coin toke (FLLW) is based on the Ethereum platform. During the Follow Coin ICO, they offered 490 million tokens to the public. The price of FLLW was 0.0470 dollars. Therefore, the whole ICO had the value of around 23 million dollars. The FLLW token could only be bought with Ethereum
Final thoughts
Nipsey Hussle might have been a rapper, but he had vision. What he wanted to with cryptos, was inspiring. All he wanted to do was bring them closer to people so that they wouldn't be afraid of them. Like he said it is not difficult to understand them. The vision that he had, of how they can be used in the future, is impressive to me that he could think in that way. People might say "well he was just a rapper", that is true he was just a rapper; however, he was a rapper with a great mind, that wanted to bring something new to the people. His music, his contribution to the community, his entrepreneurship, his role in the crypto world will always be remembered. So Nipsey, Rest In Peace knowing that you made a change in the world.