Have you ever just though about an improved PayPal? Like, with all the negatives being taken out. With UTRUST on the horizon, you might have just found what you were looking for.
It's basically PayPal with more features and flexibility.
As a buyer, UTRUST lowers the risk of scams and frauds. They do this by delivering full payment protection service. Your purchase is safe from the moment you buy until it's delivered.
As a seller, UTRUST gives you benefits like its real-time transactions and low fees. This helps in eliminating credit card fraud and hacked account.
UTRUST lets its buyers and sellers use multiple cryptocurrencies at the same time, along with their own UTRUST ICO that has it's way paved by Blockstack ico, which we'll get to in a minute. Also if you are a seller, you'll be intitled to accept all payments in the form of fiat currency, protecting you for market price fluctuations.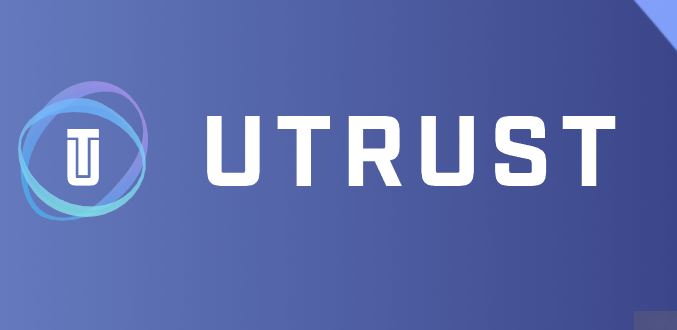 What is UTRUST all about?
We compare UTRUST to PayPal a lot, but for good reason. With UTRUST, there are no digital payments between buyers and sellers using crypto for the masses. Models like the before mentioned PayPal, have high fees, lack flexibility and are slow.
UTRUST cuts out the middleman. On the other hand, with PayPal there are certain processes and intermediaries who bog the process down.
What does it offer?
Lower risk for buyer' purchases, for one.
UTRUST covers almost all purchases (goods and most services). More common solutions, like our favorite example, PayPal, only cover purchases of physical goods. On the other hand, most services which are based on cryptocurrencies, do not cover anything.
Less time for approving payments is another.
Since UTRUST has a goal to minimise fraud, it approves the payments almost immediately, while its competition does not.
Lower fees exchange is another good benefit.
UTRUST charges sellers a flat 1% fee on all received payments. PayPal charges a bit more, around 2.9%. But on the other hand, those fees can rise to 5% or higher once exchange fees and other hidden charges are included.
Multiple choices between cryptocurrencies!
UTRUST accepts a wide range of cryptocurrencies; the most popular ones are at the forefront. Those include Ethereum, Litecoin, Dash, Monero, and others. The competition usually accepts only the king of cryptos, bitcoin, while others don't deal with cryptocurrencies at all.
Safety of your funds.
UTRUST uses blockchain technology and other systems to avoid the usual ways a thief might get a hold of your information. With UTRUST, users have full control regarding their private keys and funds. Unlike Quadriga CX, we hope that your funds will be safe. PayPal has a habit of locking funds and it's not really the best in terms of customer satisfaction
Like we previously said, sellers are protected from credit card fraud and chargebacks through numerous ways with UTRUST.
Protecting customer payments
Customer payments are protected through a self-mediated two-party resolution system, and an advanced 3-party resolution dispute mechanism if the first isn't successful. This allows users to resolve complaints much quicker. In comparison, the competition, like our favorite example, PayPal, can take up to a few months to solve a dispute.
UTRUST ICO
UTRUST has decided to change the way UTRUST ICO is run as initially the price was going to gradually go up as people bought tokens. During the ICO stage, all tokens of the UTRUST ICO will be the same price at 6.5 cents.
A limited cap of 50 million dollars (very reasonable)
1 billion tokens cap (This is just hitting the threshold of unreasonable, but unsold tokens will be burned)
5% presale public (closed)
10% private (Closed)
70% ICO Public (October TBA)
5% Marketing and bounty
10% retained by Utrust team (released at 2% per year).
Minimum investment of 0.2 eth or 0.002 BTC
Private sale price was 2 cents
Pricesale prices are around 3 cents
ICO prices will be around 6.5 cents
Only tokens sold will be created. So any leftovers are not created or essentially burned.
Tokens are received around 2 weeks after ICO.
Concerns
They restructured their UTRUST ICO to make it less risky for investors in the main ICO stage. The team listened to the feedback. But the presale and private sale stages which represent 15% total, have been discounted considerably, which means there is chance that the investors might dump on the main ICO stage investors.
Buying into the company is not allowed, instead they offer tokens, which are in a nut shell, fees that make the thing work. Hence, by owning part of the fee pool, your investment can grow in value as the tokens get burnt and volume increases.
So if you look at the the three stages of ICO they are
Private 2 cents (5% of total tokens)
Pre ICO 3 cents (10% of total tokens)
ICO 5.2 – 6.25 cents depending on if you pre-registered. (see below on how to buy at 5.2 cents)
Conclusion
The project is very ambitious and will take a lot of work with roadmap dates that will deliver working products and updates quickly. The team has so far been eager to reply to inquiries that people might be having, which is always a good thing. To sum it up, UTRUST ICO looks like a promising ICO with a great idea and vision.
If handled successfully, they might pull it off and make UTRUST huge.