XRP, or Ripple Coins to us common folk, has been gaining steam for quite some time.
As of right now, most are claiming it's in the top 5 cryptocurrencies around.
We won't be talking about crypto wallets since we've covered that topic recently, which you can learn more about here:
CryptoTab Review 2019 | The Browser You've Been Waiting For!
Instead, today we'll be focusing on where to buy Ripple coins, and how you can do it.
Keep in mind that not all options that we're going to go through are available in all countries, and not all forms of payments are accepted. So, do your research, as we've done right here:
Digital Banks offers, what else…?
Without further delays, let's scroll down and see what awaits us.
1. Binance to Buy Ripple Coins
Yes, we're starting with the big guns. Binance is probably the most popular crypto exchange that you can find, and rightfully so.
You can use it from almost all countries worldwide and get some of the lowest fees depending on the payment method.
To start out on Binance, you will need to go through their sign up process. It's quick and easy, accepts users from all countries without the need for verification.
But like with all good things, there's a catch. The fees that we stated previously, they are some of the lowest IF you purchase your Ripple coins with some other cryptocurrency.
Meaning, if you opt to purchase Ripple coins with regular currency, the fees go up.
2. Coinmama, Another Good Place to buy it
As one of the older exchanges on our list, it's safe to say the Coinmama is well known in the cryptocurrency world.
They have been adding more and more fiat pairing to their exchange, with Ripple being the newest edition.
Sadly, due to US laws and laws, it's unable to be sold there.
When you create an account, you'll have four packages to choose from, starting from $100 or 89 EUR, depending on which currency you go for.
Coinmama requires that you have a valid address, so make sure that you give the correct one before you buy it!
3. Changelly, One of The Best
Probably one of the most straightforward platforms that we'll find today.
I say this because Changelly doesn't require a lengthy registration or verification process. You just need an email address, few clicks to create your account, and you're good to go.
To buy Ripple from Changelly, you'll need either Changelly-supported crypto or a VISA/MasterCard (credit or debit card) and a wallet where you want to store your freshly acquired coins.
4. Bittrex, Is it Really That Good?
If the question of "where to buy Ripple coins" got you to Bittrex, you're going to need to create an account on the exchange.
Bittrex is strictly an exchange so your only option here would be to have BTC or ETH to get your hands on Ripple coins.
If you decide to trade with them, all you need to do is register and log in with your email. Although, if you want to withdraw funds, a verifying process is needed. That means you are going to need to submit your papers data and phone number. On the bright side, the verifying process is pretty quick.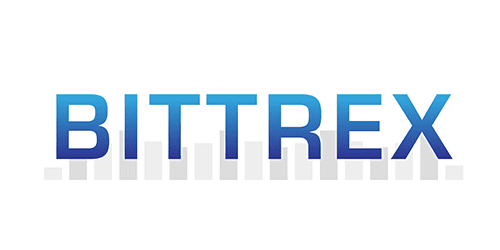 5. Kraken, A Leader Supporter of Ripple Coins
One of the pioneers in helping Ripple, and being that they're based in San Francisco, Kraken is one of the largest Bitcoin/Altcoin exchanges in the US.
The registration process can, badly, take days to be created because of the spike in the demand for crypto. Never the less, the process is pretty straightforward.
Kraken deals mostly with Euro pairs, but others are supported, such as XRP/BTC and XRP/USD.

Final thoughts
Ripple seems to have a stable future, with financial institutions and other predictors deeming it fated for success.
Given that there are 5 options here, and many more out there, it should be easier than ever to decide where to buy Ripple coin.
A note to all of you owners and future owners of Ripple coins, to never use these exchanges as your primary wallet and keep a vital amount of Ripple coins. All exchanges are prone to threats, as we've recently seen with Binance.
So keep yourself, and your cryptos safe!
All that's left is to wish you all, happy trading!